Build a Successful Tech Career and Land Your Dream Job in 6 Months
The Bulb Africa in collaboration with Get Funded Africa (GFA) and Ogun State Government is offering young people an opportunity to join the elite Fellowship at The Bulb training program.
A fellowship programme dedicated to securing your future
The Bulb X Get Funded Africa
We help African talents achieve their career goals by inspiring and empowering them with in-demand tech skills for the fast-changing workspace.
Explore our courses and choose what is right for you
Our fellowship curriculum offers direct practical experience in physical locations or from the comfort of your home. Choose a learning model, complete monthly group projects, and build and launch real products.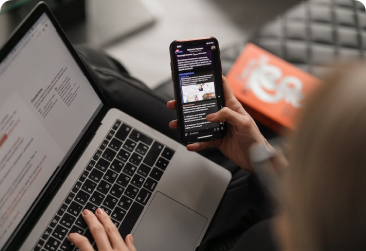 Get equipped with twenty-first-century tools and technologies for building robust software applications that power financial, aviation, military, and health industries across the globe.  
Bootcamp Start: Aug., 1st 2023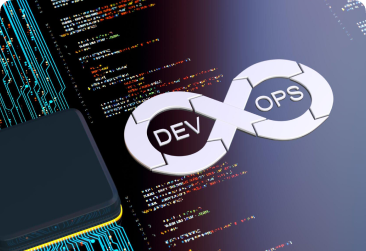 Learn to cross the barrier between software engineering and operations teams, consequently helping to create and improve software products. 
Bootcamp Start: Aug., 1st 2023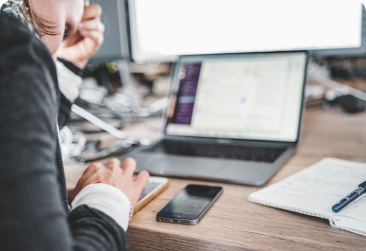 Combine automated and manual testing methods to ensure products are up to standard before being released to the public.
Bootcamp Start: Aug., 1st 2023 
Gain proficiency in a high-level, interpreted programming language used for web development, scientific computing, artificial intelligence, robotics, and gaming.
Bootcamp Start: Aug., 1st 2023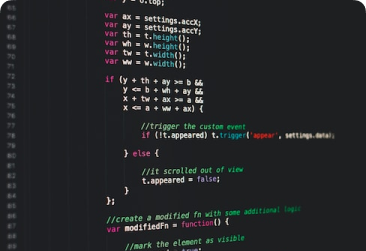 With Java, you can build and run mobile applications, scale cloud applications, develop chatbots and other marketing tools, power enterprise-level web apps, and support AI and IoT devices. 
Bootcamp Start: Aug., 1st 2023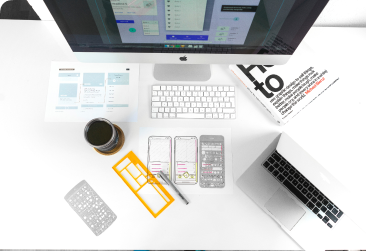 Learn how to use wireframing and user-mapping tools to build products that address and solve specific needs in the global market. This course accelerates your career into the highly skilled workforce of design thinking.
Bootcamp Start: Sept., 2023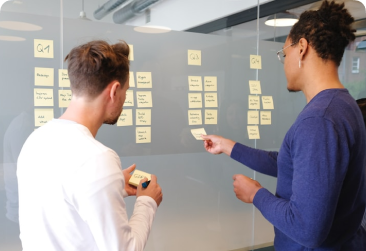 Learn how to develop and launch new and existing products into the market by understanding what it takes to build tech products by coordinating product and design teams while communicating with all departments within an organization.
Bootcamp Start: Sept., 2023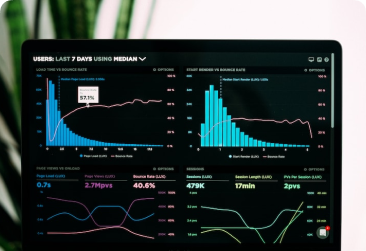 Discover the power of machine learning algorithms to solve complex problems by analyzing, inspecting & cleaning data to discover new insights & reveal trends that influence decisions within an organization.
Bootcamp Start: Sept., 2023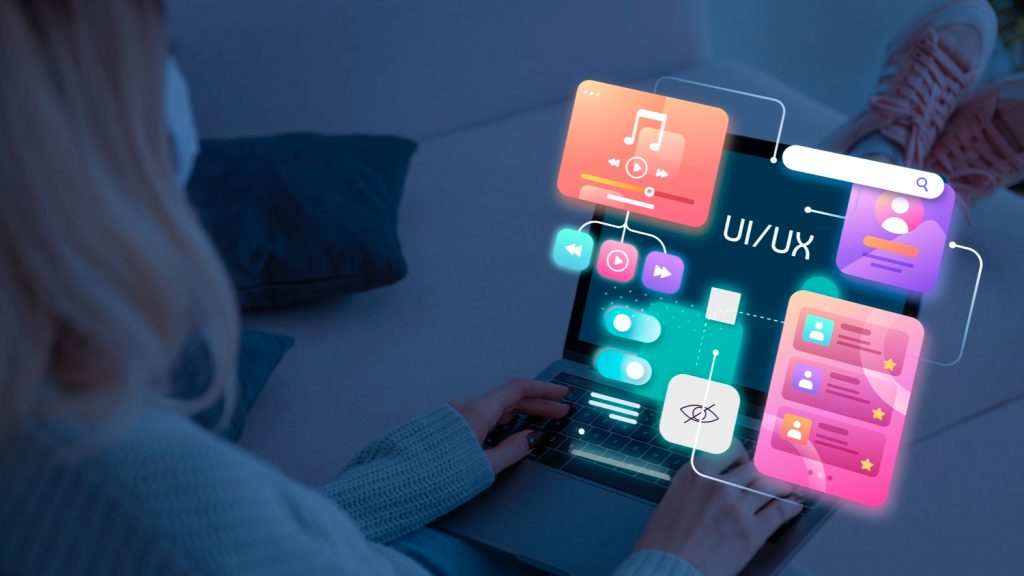 Learn to build engaging apps for smartphones & tablets, using popular programming languages & frameworks.
Bootcamp Start: Sept., 2023 
We equip you with innovative skills to secure a brighter future
Our trainees are made up of young graduates, professionals, and developers looking to upskill.
Gain real work experience 😎
Get equipped with highly sought-after skills in the tech industry by completing group projects and working with other fellows to build valuable products. 
Get flexibility and affordability without compromising quality! Enjoy our virtual learning option for top-notch tech courses from the comfort of your home at lower prices.
Connect with our vibrant tech community to make friends, and open doors to lifelong support and countless opportunities.
Work with a team of career coaches and hiring managers who prepare you to secure interviews and land tech job. 
Join our network of tech experts
Pick the brains of always-on-deck tech professionals and secure lifelong support and opportunities through friendships that transition into professional connections. 
Graduates of our program work with a number of reputable brands and organizations across different industries and sectors.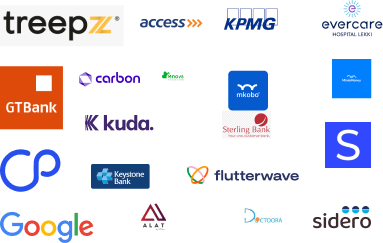 Ready to accelerate your
Tech Career?
Train to become a tech expert and achieve your dream career
Simple, transparent pricing
We are totally transparent with our online Bootcamp pricing and take pride in being accessible and affordable.
Apply and pay your tuition before you get started. Paying upfront immediately guarantees your enrolment into the program.
Split payments into monthly installments, and pay 30% upfront to secure your enrolment in the program.
Apply and get screened for financial aid from our partners, and pay after completing your training.
Join our Faculty and Help Unlock Potential
Take advantage of our fellowship program to create the next batch of competent tech talents.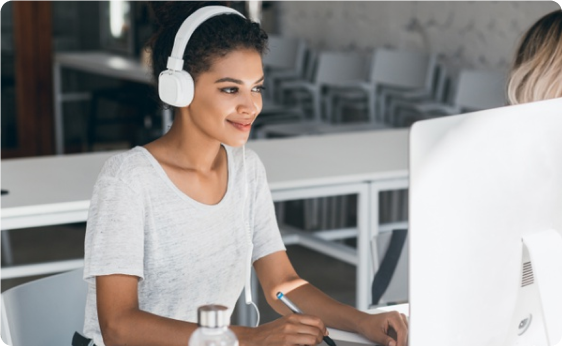 Help our fellows unlock their full potential as innovators. Train them to hone their skills, advance their careers and enrich the global tech landscape.
Become a member of our community and share your knowledge to help tech enthusiasts launch their careers and upskill. Also, start projects of your own or inspire new products by connecting with both new and well-experienced developers and designers in the industry.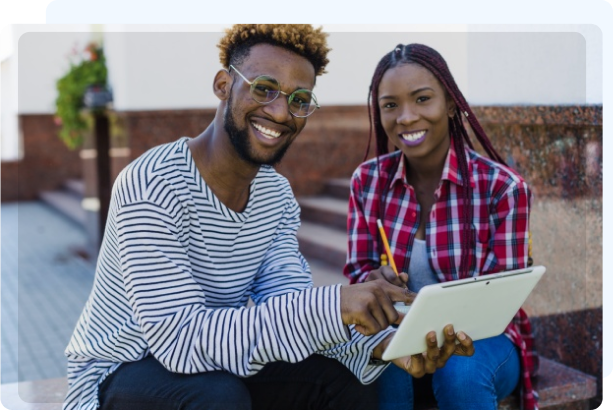 Help aspiring tech professionals level up and discover their talents through one-on-one training.
Have any questions? We've got you covered!
What is The Bulb Institute? 
The Bulb Institute is the ed-tech arm of the company that offers online and in-person courses and programs in various fields such as technology, business, marketing, and more. We empower Africa's tech talents by providing access to training for global opportunities and career growth.  
What are the training programs offered by the Institute? 
The Institute is subdivided into four training programs to cater to the needs of our target audience, namely; NextGen (for Kids), the Fellowship program (for the unemployed), Career Advance (for the underemployed) and, Startup Academy for (Entrepreneurs & Founders). 
What are the benefits of taking courses from The Bulb Institute? 
By taking courses from The Bulb Institute, you will gain valuable skills and knowledge that can help you start, build or advance your career in tech. Our courses are designed to be practical and hands-on, so you can apply what you learn immediately.
How do I sign up for a course at The Bulb Institute?
To sign up for a course at The Bulb Institute, simply visit our website and browse our course catalog. Once you find a course you're interested in, click the "Enroll" button and follow the instructions to complete your registration. 
Can I apply if I don't have a university degree?
Yes, you can. 
Applicants who do not have a university degree may apply for the training programs if they meet the requirements for the training. 
What types of courses does The Bulb Institute offer?
The Bulb Institute offers a wide range of courses, from beginner-level courses to advanced programs. Our courses cover topics such as software development, product management, data science, and many more. 
Are the courses at The Bulb Institute taught by industry professionals?
Yes, the courses at The Bulb Institute are taught by industry professionals with years of experience in their respective fields. This ensures that you receive high-quality instruction and learn from experts in the industry. 
 
What types of certifications are offered by The Bulb Institute?
The Bulb Institute offers various types of certifications, from course completion certificates to professional certifications. The specific certifications offered will depend on the course or program.
Will I receive a certificate upon completion of a course at The Bulb Institute?
Yes, upon completion of a course at The Bulb Institute, you will receive a certificate of completion. This certificate can be used to showcase your skills and knowledge to potential employers. 
How long is the training program for?
The programs' durations vary, from 4 weeks – 6 months intensive training program to help you launch or advance your career as a tech professional or software developer. 
Is the training remote or onsite?
Training can be either remote or onsite. Currently, onsite training is available at our Jibowu facility for those in Lagos and the Ogun state tech hub for those in Ogun State. 
How much do the courses cost?
The cost of courses at The Bulb Institute varies depending on the course or program. Be sure to check the course details for pricing information. 
Is there Financial Aid for the training?
Yes, The Bulb Institute offers a Learn-then-Pay scheme that provides applicants with career bonds to cover 100% of the training costs for students who cannot afford the tuition.  
The only requirement is that you have a credible guarantor, and you will be approved for the career bond.
When should I begin Repaying my Loan?
The career bond (loan) is only repaid once your training is completed. This corresponds to the time trainees would have found employment. 
hat programming languages are covered in the training?
After completing the program, you can learn and become a proficient software engineer, Scrum expert, certified ITIL, SAP, SQL Experts, or more.  
Currently, we offer Javascripts, Java, HTML, CSS, React, Angular, and more. 
Our senior coaches & developers provide you with the skills you need to succeed as a tech expert.